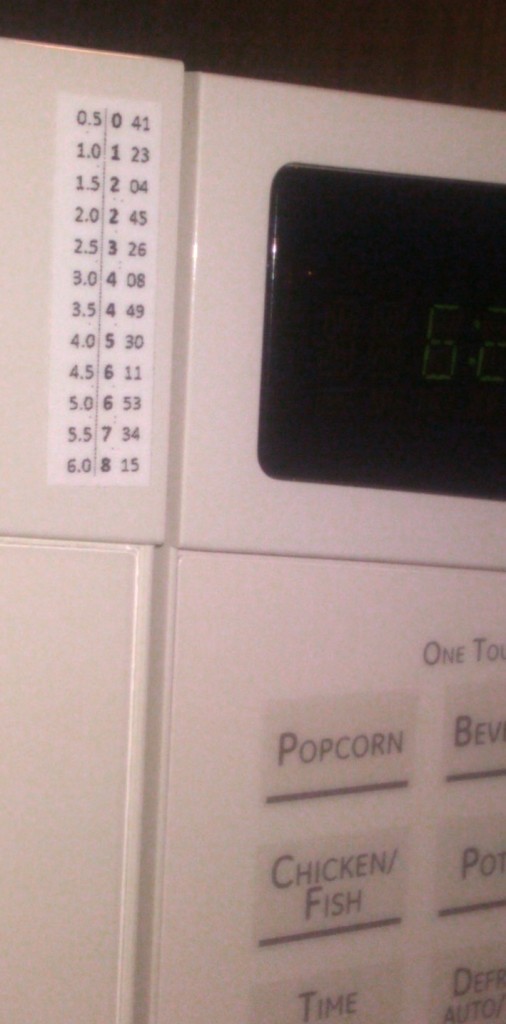 If your microwave oven isn't an 1,100 watt one, most instructions for how long to cook foods are wrong for your oven. A simple solution to this is to print a sticker that converts a range of times you most often use.
Here's a handy spreadsheet to create a sticker like mine:
I printed mine using a Brother P-Touch PT-1230PC label printer, which makes a nice neat shiny plastic label.  However, you can make a decent looking label by printing onto regular paper, cutting to size, then sticking it onto your microwave with scotch tape.
In the example shown here, the conversion is for an 800 watt oven, so for example "1.5" on the left (one and a half minutes) converts to 90 sec x (1100/800) = 124 sec = 2 min 04 sec.